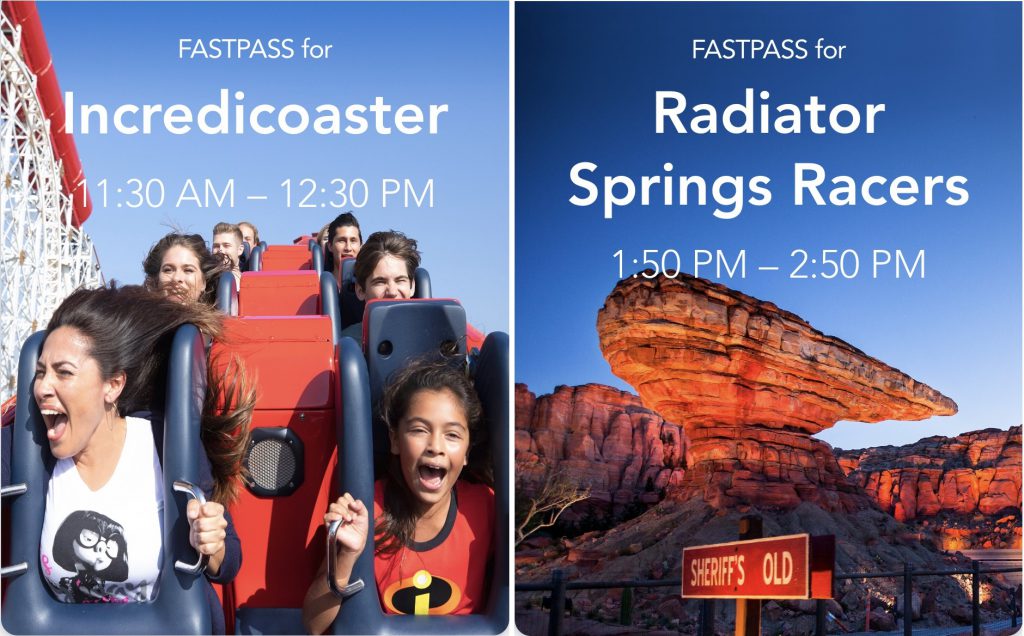 Disneyland and Disney California Adventure offers MaxPass service to enjoy more during your visit
Maximize Your Visit
Disney MaxPass* combines the ability to make Disney FASTPASS attraction and entertainment selections from your phone with unlimited Disney PhotoPass** downloads from the day—and you can do it all for just $20 per day, per ticket!
It sounds like just purchasing Maxpsss maximize your visit, but it's not enough. Here is the tips how to maximize your Disney MaxPass.
How to use MaxPass
To use Disney MaxPass you need to install the App to your smartphone. Here is the instruction how to get FastPass by the app, basically
install the app
register your tickets to the app
download FastPasses
Tips how to download better FastPass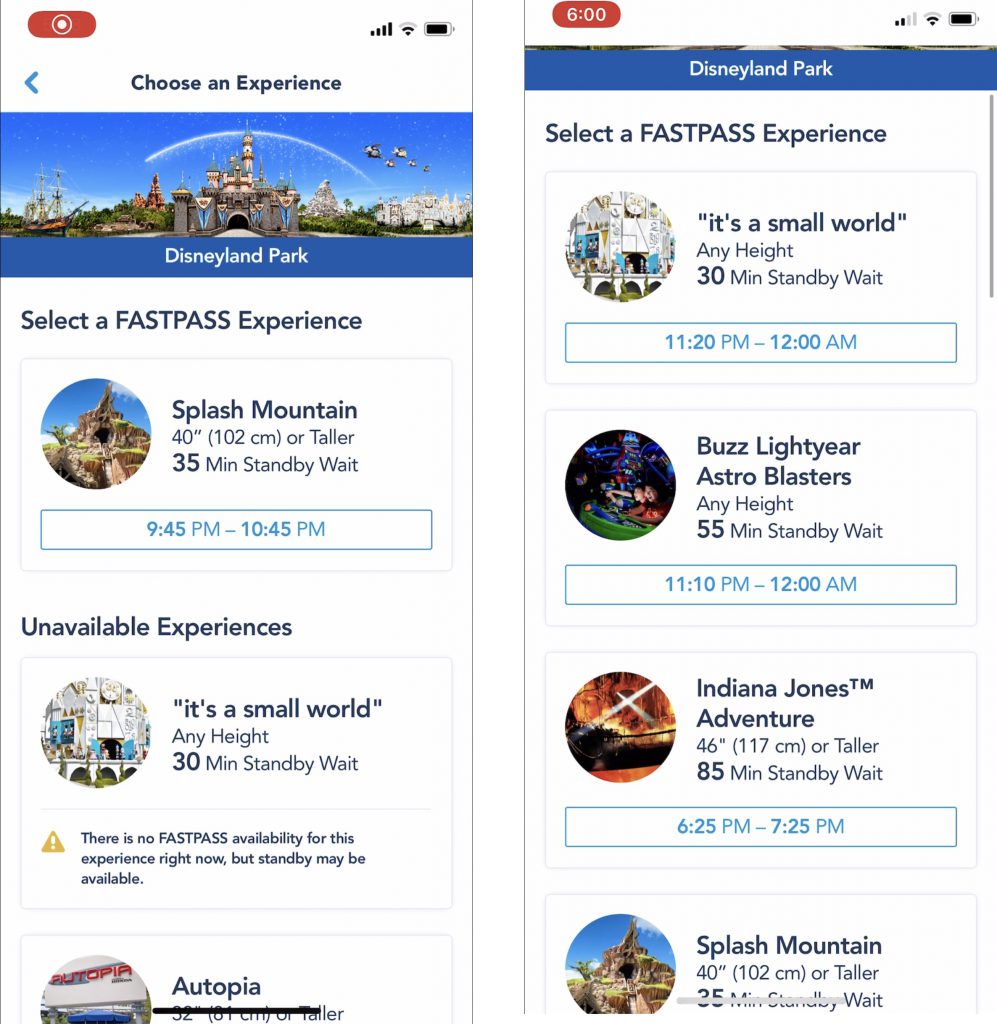 Basically the app offers different FastPasses when renew the query. Look at the picture above.
(Sorry time stamp is not visible because of recording) The first attempt only shows Splash Mountain from 9:45PM, after several attempt it offers 6:25PM Indiana Jones which is rare FastPass and valid within 25 minute!
Do not get FastPass with the first attempt, you may get better offer after several attempts. You must be patient.
Please watch the youtube video for the full operation about this.